Steven Schrader
Thursday, 01 July 2021 16:10
THE 2020 Charles D. Mohrle MEMORIAL AWARD TO:
Major Michael "Bull" Shaw
FOR: Dedicated and outstanding service to the 510th Fighter Squadron while serving as the squadron Weapons and Tactics Officer, 510 Fighter Squadron. The unmatched professional skill, dedication, and ceaseless efforts of Major Michael Shaw resulted in major contributions to the operational capabilities of the 510th Fighter Squadron. He always prioritized the well-being of his Squadron and the Mission and his tireless efforts led to the outstanding performance of the unit.
Wednesday, 06 January 2021 12:31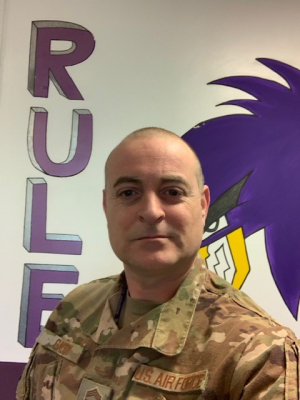 Chief Master Sergeant Chad T. Gaddy is the 510th Aircraft Maintenance Unit Superintendent, Aviano Air Base, Italy. He provides senior enlisted leadership and resource management to more than 200 maintenance personnel supporting 25 Block-40 F-16C/D Falcons valued at 950 Million dollars.