Displaying items by tag: Pone
Saturday, 07 July 2007 00:00
Lt. Col. Adrian Pone's Final Flight with the 510th Fighter Squadron ends in a traditional wet-down (water salute) by friends and family members.  This "Fini Flight" marks the end of Pone's time with the Buzzards.  Rule!
Wednesday, 02 May 2012 18:32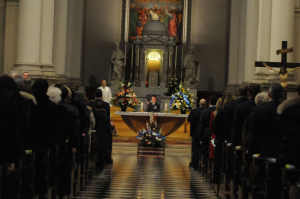 Colonel Adrian C. Pone', formerly of New Paltz, NY died Wednesday, January 20, 2010 in Ferrara, Italy. Known in the military community as "Kermit", and having served over 22 years in the USAF, Colonel Pone' was the Director of Operations, NATO Combined Air Operations Center Five, at Poggio Renatico, Italy.