Displaying items by tag: Vegas
Friday, 30 May 2014 11:40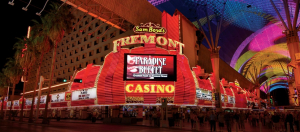 The 510th Association will be hosting a mini 2014 reunion in Las Vegas Nevada in conjunction with the 510th Fighter Squadron participating in Red Flag.  The reunion detail and schedule are being finalized and the date is July 12th.  Continue reading for more information, an online registration form and payment system can be used to complete the registration process.
Wednesday, 09 May 2012 17:12
A new round of Red Flag combat training exercises have got underway at Nellis Air Force Base, Nevada. Hosted by the United States Air Force, Red Flag offers a chance for USAF assets and their international air force counterparts to participate and engage in ultra-realistic air combat scenarios. This is the 35th year that these war games have been taking place and this latest installment began on January 25th, and will continue until February 5th.
YouTube video of the F-16's based out of Aviano AB in Italy arrive at Nellis AFB during the Red Flag 10-2 Mass Recovery. Call Sign BUZZARD51.